Libraries and literature
The Danish Agency for Culture and Palaces is handling a number of task regarding libraries and literature.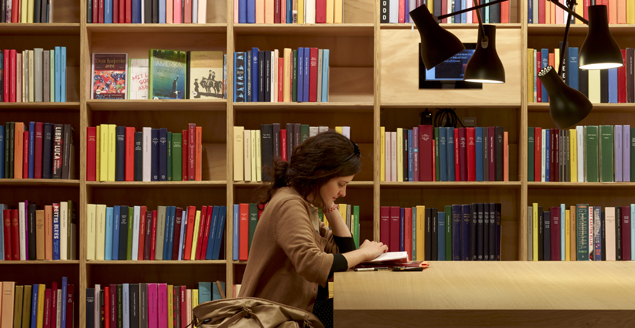 Traditionally, Danish libraries are cultural institutions that work to promote enlightenment, refinement and cultural activity. The libraries make a wide variety of materials available to the country's citizens in the form of books, magazines, music and digital resources.
The Danish Agency for Culture and Palaces supports the Danish libraries' task of promoting enlightenment, educational and cultural activities and works on ensuring the coordinated library services in Denmark and supports developments in the area. The agency manages a number of areas of responsibilities pursuant to the Danish Act Regarding Library Services.
The agency is also handling a number of task regarding literature, for example the administration of the Danish culture support scheme that provides library royalties to authors, translators, illustrators, and others.
Opdateret 09. August 2022
Contact
If you have enquiries or questions regarding libraries and litterature, please contact us here.