Jelling Monuments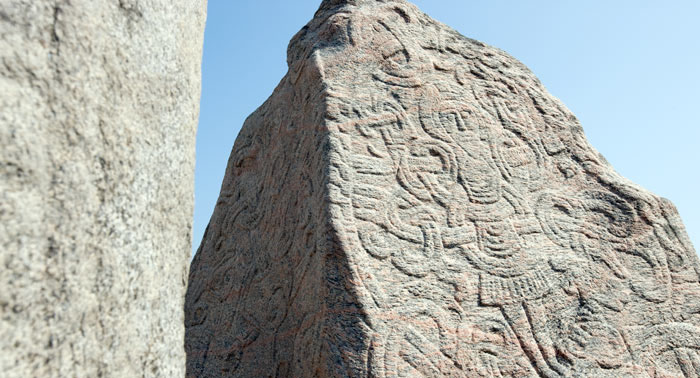 The complex of Jelling mounds, runic stones, and church is situated North of Vejle in Central Jutland.
It is a unique illustration of the transition from the old Norse religion to Christianity during the 10th century; linked with this is the creation of the nation state of Denmark. One of the two large grave mounds on either side of the church was probably the burial place of King Gorm. His body was removed, however, probably by Gorm's son, Harald, for Christian reburial in the church.
The two runic stones by the church are connected with the burial mounds. The smaller stone was erected by Gorm as a memorial to his queen, Thyra. The larger stone depicts a Norse dragon on one side, and on the other the earliest image of Christ in Scandinavia. The runic text describes how Harald brought Denmark and Norway together and Christianised the Danes.
The Jelling mounds, runic stones, and church were inscribed on the World Heritage List in 1994.
Opdateret 04. February 2019