Roskilde Cathedral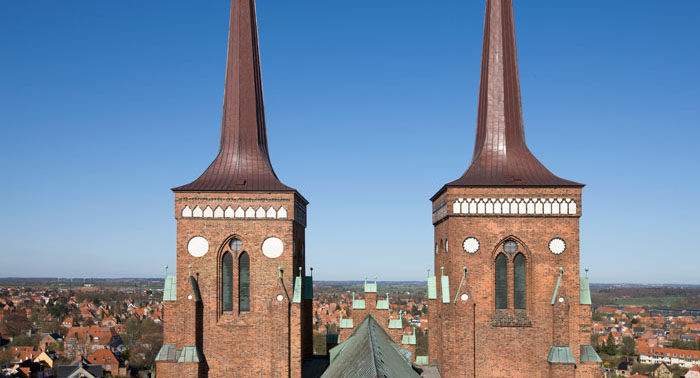 In many ways, Roskilde Cathedral is the most important ecclesiastical building in Denmark.
The cathedral, which was built in the 12th and 13th centuries, is the first Gothic building in the country, although it contains older Romanesque parts.
The cathedral is built of red brick, which was beginning to appear in Denmark at that time. Unlike most other Danish churches, the architecture of the cathedral is influenced mainly from northern France. Since the 15th century, the cathedral has been the place of burial of the Danish royal family. Across the centuries, a number of architecturally very important chapels have been added to the original church building, in each of which the best artists of the period displayed their talents.
The cathedral is a unique artistic achievement and is associated with the history of Scandinavia and the Baltic region, on whose architecture it exerted great influence. The annexed chapels are outstanding examples of architecture and sculpture from the Medieval times to the present day.
Roskilde Cathedral was inscribed on the World Heritage List in 1995.
Opdateret 04. February 2019